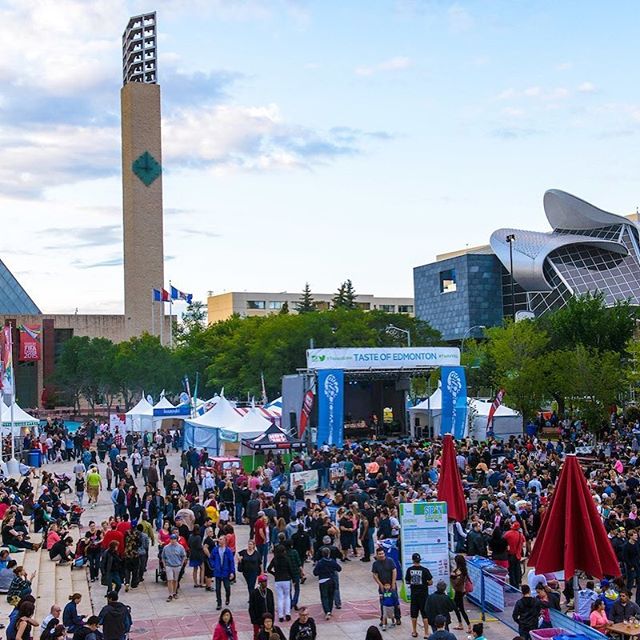 Brought to you by volunteerism and community involvement, Taste of Edmonton has become a summer tradition within our city that celebrates all the culinary delights our community has to offer. Pleasing the forever-loyal downtown crowd and other food-enthusiasts who head into the heart of the city to sample these scrumptious dishes, Taste of Edmonton has been able to grow into the largest food festival in Canada.
Why We Recommend it:
If your a foodie you have to check out the taste of Edmonton there is guaranteed to be something you will enjoy.